Hello

I saw this man in the picture too many times, and I want to know him, does anyone knows him?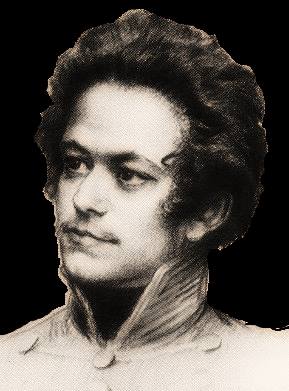 " />
Thanks for answering.
Dana

Kurdistani

___________________________





Posts

: 1


Reputation

: 0


Join date

: 2014-12-17



Hi,
I guess i's a joke. You're kidding, right? THis man is just...Karl Marx.

Arkivist

___________________________





Posts

: 1


Reputation

: 3


Join date

: 2014-12-21



_________________
RSF Executive Committee (Chairman)
"The dogma of human equality is no part of Communism . . . the formula of Communism: 'from each according to his ability, to each according to his needs', would be nonsense, if abilities were equal."
—J. B. S. Haldane
"Nationality. . . is a historic, local fact which, like all real and harmless facts, has the right to claim general acceptance. . . Every people, like every person, is involuntarily that which it is and therefore has a right to be itself. . . Nationality is not a principle; it is a legitimate fact, just as individuality is. Every nationality, great or small, has the incontestable right to be itself, to live according to its own nature. This right is simply the corollary of the general principle of freedom."
—Mikhail Bakunin
That's Karl Marx before he grew his famous beard which would put Gabe Newell's to shame. Rumor has it that it sparkles.

*Aroused Sounds then plays X-Files theme*

Admittedly, he does look VERY slightly like Simon Bolivar.....

*Bolivarian Marxism Confirmed! Chavez 2016!*

Uberak

_________________________





Tendency

: Cantonalist

---

Posts

: 129


Reputation

: 65


Join date

: 2013-02-24


Age

: 22



That is the real image of this forum's administrator. He is a polite Jewish fellow, always checks in on his bubby, never shleps, stays away from shiksas, and when he isn't helping folks manage their retirement portfolios, he is machinating the Judeo-Communist New World Order. In fact, this entire forum is part of a grand conspiracy to deceive gullible goyim, intended to persuade them to abandon good Christian values in the name of godless communism, a Zionist ploy through and through. By subverting the West, the stage will be set for the chosen people's ascension.
_________________
"Let us finally imagine, for a change, an association of free men, working with the means of production held in common."
Karl Marx
RSF Executive Committee Officer

---
Permissions in this forum:
You
cannot
reply to topics in this forum