I think that we often forget the idea of political liberty or the ability of the population to participate in government affairs, and so this thread is made.

What are your ideas on democracy?

My ideas have been mostly exploring Cantonalism, delegative democracy, direct democracy and confederation. Not going to go into much detail now, but I hope this is a good conversation starter.

Uberak

_________________________





Tendency

: Cantonalist

---

Posts

: 129


Reputation

: 65


Join date

: 2013-02-24


Age

: 21



I think we should give smaller groups more power, like allowing villages to make their own laws so people who is affected by the laws have a bigger say and laws by made by the requirements of those people.

Make authority smaller.

_________________
December the 12th, 2014: Uberak owes me a night of practicing water colors.

HomelessArtist

___________________________





Tendency

: conservative socialist

---

Posts

: 98


Reputation

: 24


Join date

: 2013-11-18



_________________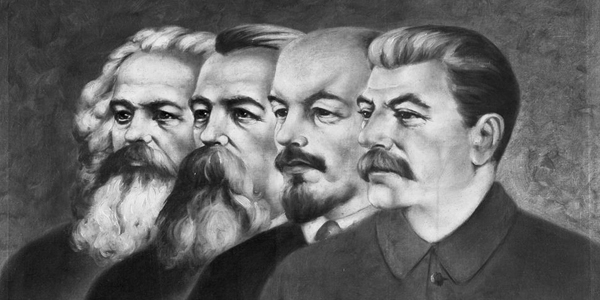 slavicsocialist

___________________________





Tendency

: Marxist Leninism

---

Posts

: 28


Reputation

: 10


Join date

: 2014-01-09



To start with, in the Soviet Union politics and elections are not the special duties of a political party. If one does not understand that paramount fact everything else is likely to be unclear. Nominations to public office are not made by a political party alone. The Communist Party does indeed put forward many candidates but so do the trade unions nominate independent candidates for political office; so do the cooperatives, the cultural organisations, the scientific academies, the youth organisations, whatever special women's organisations exist and every other organisation or institution that desires to. In short, nominations for office, which in our country stems only from political parties, in the Soviet Union stems from every possible people's organisation.
selection of candidates does not lie in the final vote but lies in the choosing of the nominees.
Each institution in the congressional district in which I resided and worked held meetings of the people to nominate candidates.
The procedure for each candidate was to stand up and give a brief biography of his life and reasons why he should or should not be nominated. It was considered a lack of civic responsibility for a candidate to decline out of hand. If he thought he should not be elected it was has duty to take the platform, provide a brief biography of his life, and give the reasons why he should not be accepted ... At the end of that time one or more nominees were put in nomination for the entire district with the endorsement of the body choosing him or her.
The nominations were put before that body. The same procedure was gone through there, each nominee was examined, his or her qualifications weighed against other nominees and finally a vote taken by the delegated body for the final choice.
after this thorough process of distillation were then submitted to the electorate for final voting. And the electorate thus, by popular majority, judged one of the candidates in that congressional district they desired to have represent them in the All-Union Soviet Congress.
Their contributions and social service, their own interest in public affairs, their record of unselfish service, their own schooling and education and the degree to which they took advantage of self-improvement and social betterment were all gone into. Men of bad personal and moral conduct who offered themselves as candidates had their neighbours, friends and fellow workers who knew them well, discuss them right on the floor. It was in some respects our New England Town Meeting used on a colossal national scale covering an election in which 170 million peop1e were involved. It is this process which provides the incentive for social service and social striving and interest in the public welfare by people throughout their country.
This is amazing!

HomelessArtist

___________________________





Tendency

: conservative socialist

---

Posts

: 98


Reputation

: 24


Join date

: 2013-11-18




---
Permissions in this forum:
You
cannot
reply to topics in this forum